Why We Focus On Collaboration and Why It Matters....
Best known for developing the Theory of General Relativity, Albert Einstein once stated that innovation is combinatorial. As he suggested, combinatorial is about being alert and awake to the world in order to collect cross-disciplinary building blocks such as observations of successes and promising practices, the research of others, sparks of inspiration, and other existing ideas — that ideally we then combine and recombine, to create something new.
It is from this messy and vast multisectoral pool of resources that the Campus for Communities of the Future was established in 2011 and continues to evolve to support individuals, organizations, businesses, neighbourhoods, and communities to strengthen their leadership and organizational capacity for complexity and multisector collaboration.

In large part, we've only been able to do this because we've learned from some amazing change agents across the country and now internationally.
We work with individuals and organizations who care deeply about making a difference and are willing to embrace the transformative change to make it happen.
While it has been hard work and a long and often challenging path, we have curated significant learnings, resources, frameworks, and tools and, are ready to scale.
Just as importantly we hope to continue to learn from other individuals and organizations like you.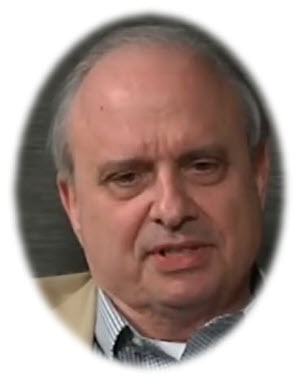 As local communities and regions attempt to respond to an increasingly fast-paced and complex society, pockets of "transformational change" have only recently begun to emerge. From a global perspective, this is one of a very few initiatives that, in my opinion, is well on the way to understanding how to design and implement the new concept of "Comprehensive Community Transformation". The transferable frameworks, tools, training, and resources are some of the most innovative and important I have seen.
-- Rick Smyre, Communities of the Future and Global Rural Networks
The resources, training, and inspiration found here, will transform the way communities and their leaders get things done.

--Ian Hill, Award Winning Humanitarian and Innovator
This is how learning should be done, with the theory and the practical happening simultaneously.
-- New Brunswick Participant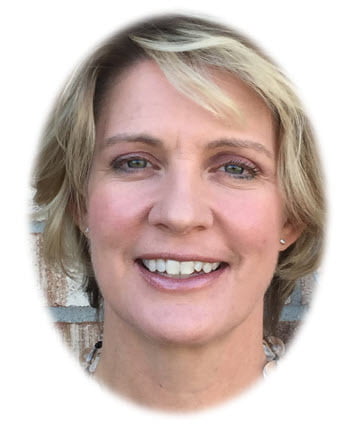 Thanks so much for providing these opportunities to our community so we can grow together and strengthen London as a city, one community and neighbourhood at a time.
-- Karen Oldham, City of London
These learnings have added immense value and hopefulness for me… One of the most interesting and interactive trainings I have participated in.
--International Participant
I learned the starting point is not the service providers, it's the communities who are the experts. I know that it's okay to step back and release the reins....A good leader knows when to step back and watch the geniuses do their work.
--Ontario Elected Official
We adopted community development strategies and built trusting relationships, applied holistic systems thinking, engaged many sectors of the community and invested them with a true sense of ownership.

-- New Brunswick Horizon Health
Brenda Herchmer
​Founder and Principal Collaborator

Brenda Herchmer is a passionate community builder who believes communities get better when their leaders do (both formal and informal). She is the CEO of Campus for Communities of the Future (a social enterprise) and Executive Director of a non-profit organization called Collaboration Station. A speaker, trainer, and consultant across Canada, and now internationally, she is a former professor and director at Niagara College, Director of Alberta's ACE Communities initiative, and worked for local government and a number of social profits and businesses. Brenda is the Chair of Catalyst 2030, Canada Chapter, author of three books, a YWCA Woman of Distinction, and a Brock University Distinguished Graduate. She and her family live in Welland, Ontario, Canada where they also own a Café and an online kite store
...catalyzing collective capacity for the collaboration, innovation and systems change that is essential for resolving complex social, economic, and environmental issues

.
​
We support individual and organizational future-readiness by catalyzing capacity for increasing (1) community and stakeholder-led development, (2) systems-practices, (3) strategic foresight, and (4) digital optimization. We've learned these four components are necessary for the project and systems collaboration and informed decision-making we have experienced as being essential for transformative change and innovation.
Innovative projects require being bold, perseverance, tenacity and a sprinkle of panic.

-- Michelle Baldwin
Many situations in life are similar to going on a hike: the view changes once you start walking. You don't need all the answers right now. New paths will reveal themselves if you have the courage to get started.

Leadership today is about courage. Courage to realize our challenges are complex and no one individual, organization, or sector can resolve them on their own. That means we have to let go of the idea that we alone have the answers. Instead, we need to strengthen our individual and organizational competencies in order to become sector connectors who call meetings before we have the answers, aren't intimidated by messy, and can ensure a culture where all voices are heard. Only then, can our collective gifts, experience, and wisdom be focused on building a better future for all.
--Brenda Herchmer
In times of change it is the learners who inherit the future. Those who have finished learning find themselves equipped to live in a world that no longer exists.

-- Eric Hoffer